The Chandrayaan-3 mission is set to land on the moon's surface this evening, with the movements live-streamed on social media platforms and TV channels. India will be the first country to land on the lunar south pole. The lander module, named after Vikram Sarabhai, successfully separated from the propulsion module and descended to a slightly lower orbit, and is now ready for a soft-landing at around 6:04 PM IST.
Where to watch
Chandrayaan 3 Vikram Lander
landing
The live telecast of the Chandrayaan 3 Vikram Lander landing can be watched on several platforms including Doordarshan TV, ISRO website, and social media channels such as YouTube and Facebook of ISRO. Click here to view the live telecast of Chandrayaan 3.
Chandrayaan 3 Vikram Lander landing time (expected)
The live telecast of the Chanrayaan 3 Vikram Lander's landing operations will begin at 5:20 PM (IST) on Wednesday. Viewers can watch the live landing on the ISRO website, its YouTube channel, Facebook, and public broadcaster DD National TV starting at 5:27 PM (IST) on August 23.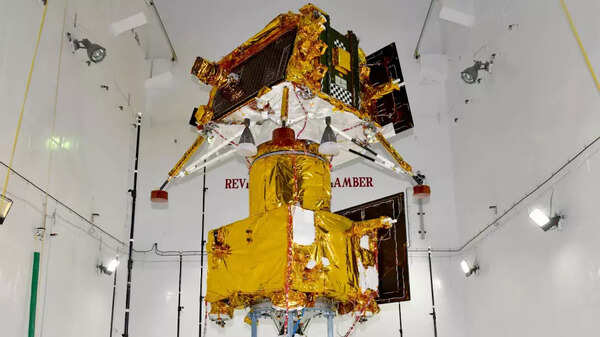 On July 14, the ISRO launched Chandrayaan-3 into orbit from Sriharikota's second launch pad. A series of successful orbit-raising manoeuvres followed, leading to the separation of the landing module on August 17. After deboosting operations, the spacecraft was in position to land on the lunar surface on August 23.The Vikram lander is currently searching for a suitable landing spot on the Moon's surface. If successful, India will become the fourth country to achieve a soft lunar landing, joining the US, Russia, and China.Chandrayaan-3, India's lunar mission, is scheduled to soft-land on the south pole of the moon at 6:04 PM IST. After landing, the Pragyan rover will search for water and analyse the chemical composition of the moon's surface during one lunar day, which will be around fourteen days on the earth.