NEW DELHI: With a 3-1 series victory and a second successive World Test Championship final berth on their minds, India take on Australia in the series-deciding fourth Test in Ahmedabad from Thursday.
If India win the series 3-1, they won't have to depend on the result of Sri Lanka's away rubber in New Zealand for a ticket to summit WTC clash in June.
The firm and even bounce on offer at Motera does promise some welcome respite for the batters after the spinners from both sides held fort on designer tracks that bordered on being under-prepared.
Team India will leave no stone unturned to change the all-too-familiar script of two and half day games, which is starting to get lopsided and boring.
Rohit Sharma during a practice session in Ahmedabad. (PTI Photo)
The imposing amphitheatre that the Narendra Modi Stadium is, will certainly create the right kind of aura that a high-stakes Test match deserves.
The buzz is set to reach a crescendo with 100,000 people expected on the opening day to witness Prime Minister Narendra Modi and his Australian counterpart Anthony Albanese watch a cricket match for the first time in a stadium named after the former.
But, for maintaining that interest, the likes of Virat Kohli, Rohit Sharma and Cheteshwar Pujara will have to take the onus upon themselves to win the mind game and the battle of 22 yards.
Bigger in size than even the iconic MCG, the walk from the centre of the track to the dressing room is a lonely walk of around 100 metres and some 70 plus staircases.
Kohli and Cheteshwar Pujara would like to stay long enough on the 22 yards so that the long walk back doesn't seem more arduous.
That Axar Patel (185) is India's second highest scorer in the series after skipper Rohit (207) put things into perspective about the degree of difficulty that batters have faced so far. India head coach Rahul Dravid's assessment buttressed this.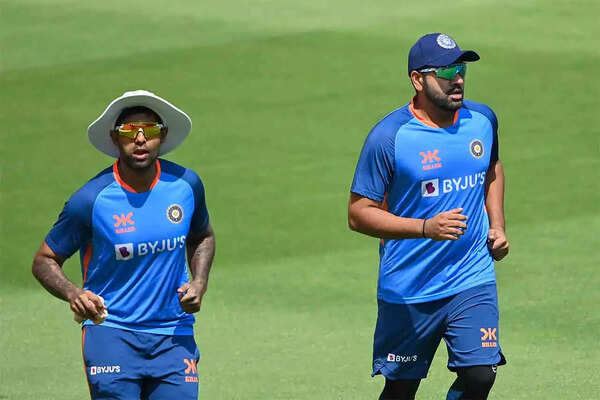 Rohit Sharma and Suryakumar Yadav during a training session in Ahmedabad. (AFP Photo)
Playing Nathan Lyon, Todd Murphy and Matt Kuhnemann on better batting strip means that if India bat first, they are unlikely to deal with a devilish black soil track where deliveries come at right angles within first five minutes of the game.
Just like pace off the pitch is easier to tackle than seam and swing, it is not the deviation off the surface that creates doubts but the uneven bounce that makes rank turners dangerous.
A batter is forever unsure whether to come down the track to smother spin or stay back and play as late as possible.
Kohli and Pujara know better than anybody else that big knocks against quality opposition have eluded them for far too long.
While the clamour for KL Rahul's head buried any conversations about Kohli's Test average of 25 plus in last three and half years, the master batter knows too well that public memory is fickle and it won't take much time for critics to train their guns on him if the duration of failure is stretched further.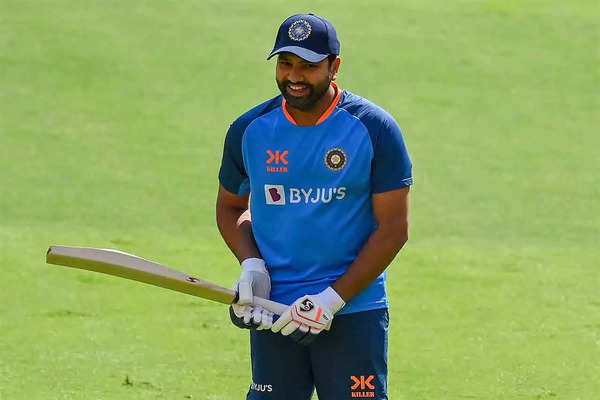 Rohit Sharma during a training session in Ahmedabad. (AFP Photo)
Rohit Sharma during a training session in Ahmedabad. (AFP Photo)
Team combination
For India, one straight change will be Mohammed Shami coming in and he will have the seasoned Umesh Yadav for company.
Mohammed Siraj will be rested as he is expected to play a key role in India's ODI campaign starting March 17 in Mumbai.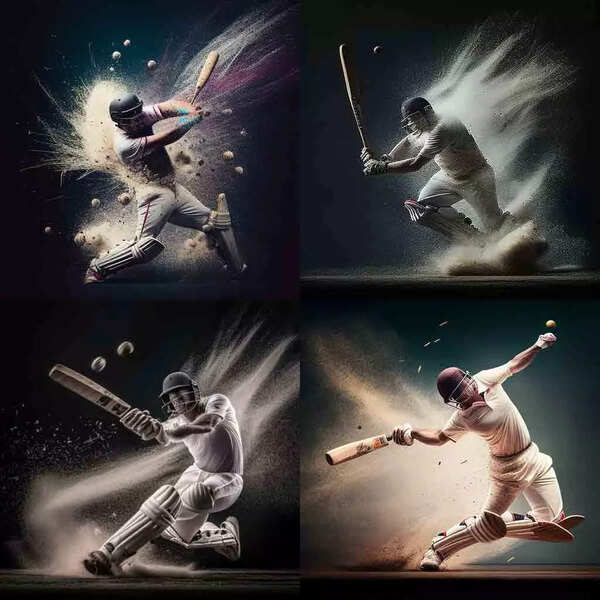 While India's shoddy batting display raised a question if an extra batter would serve as a cushion for the top-order, but if the track is better for the willow-wielders, five bowlers will be needed to take 20 wickets.
Axar the batter has been a revelation during the series but his left-arm spin hasn't been utilized as it should have been. Maybe Motera, where he has played the bulk of his first class cricket and first got Test stardom, will turn the tables once again.
As far as keeping is concerned, Dravid is bullish about Kona Bharat despite his below par show with the bat.
Ishan Kishan being given considerable attention ahead of the Test does raise the curiosity level as he is any day a better batsman than the Andhra man.
As far as the Australian side is concerned, whether they would dump one off-spinner in Todd Murphy and pick up an extra pacer (Scott Boland or Lance Morris) will be the key question.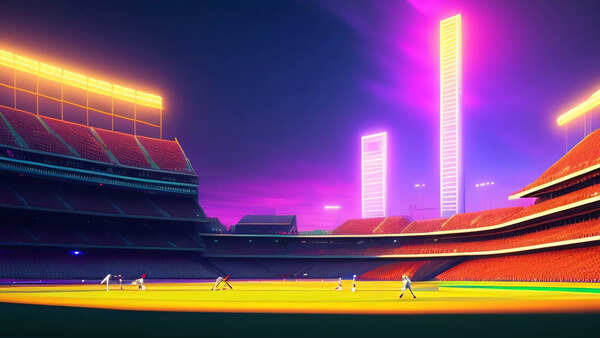 Having already clinched the WTC final berth, Steve Smith in his stopgap role would certainly harbour hopes of spoiling the great Indian record of being invincible at home.
It hadn't happened since England came in 2012, but after the Indore boomerang, the possibility can't be ruled out.
Cricket, after all, remains a game of glorious uncertainties.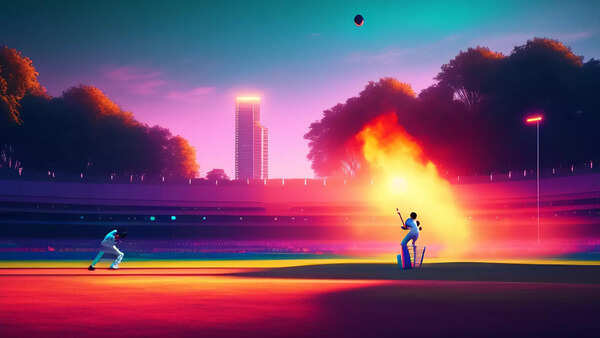 Teams (from):
Australia: Scott Boland, Alex Carey, Cameron Green, Peter Handscomb, Travis Head, Usman Khawaja, Matt Kuhnemann, Marnus Labuschagne, Nathan Lyon, Lance Morris, Todd Murphy, Matthew Renshaw, Steve Smith (captain), Mitchell Starc, Mitchell Swepson
India: Rohit Sharma (captain), KL Rahul, Shubman Gill, Cheteshwar Pujara, Virat Kohli, Shreyas Iyer, KS Bharat, Ishan Kishan, Ravichandran Ashwin, Axar Patel, Kuldeep Yadav, Ravindra Jadeja, Mohammed Shami, Mohammed Siraj, Umesh Yadav, Suryakumar Yadav, Jaydev Unadkat
(With PTI inputs)